I've had "Call Me Maybe" stuck in my head ever since I saw the dance off between the Harvard baseball team and the SMU rowing team on the Today.  So when I saw this picture provided by Sunday Stilwell I couldn't resist… 
This week's Hey Girl finds me in a better place than last week.
I watched my very first Ryan Gosling movie last Friday.  It was Crazy, Stupid, Love.  He was funny as hell, and of course, smokin' hot. That's some kind of accomplishment, right?
Max is still stripping, but at least he's still keeping it to at home.  For now.  I don't think anybody wants to get a phone call because their kid is streaking his elementary school.
Also the van is running, so that's good.  The downside being that shit ain't cheap!
I had a trip planned to the Chicago Blues Festival.  I haven't gone in probably 15 years.  I was really looking forward to it and now I'm probably canceling the whole thing.  It would be the mature thing to do, but I don't wanna!
I'm trying to look at the upside of this.  The van could have gone kaput in Chicago or even on the way there.  That would have really sucked.
If you like this meme, and how could you not, be sure to check out
Sunday Stilwell's blog for more Ryan Gosling #HeyGirl fun!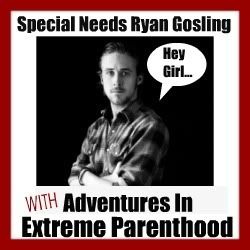 And here is a bonus Hey Girl:
I ran across this picture of Data on facebook and couldn't resist going to a very obvious place with it.