I missed last weeks Special Needs Ryan Gosling.  I don't know what happened.  I guess I was feeling stressed and nothing came to mind. Or maybe Ryan was just too busy elsewhere.  Either way, he's back, and I'm back and here we go!
If you've liked this meme, and how could you not, be sure to check out
Sunday Stilwell's blog for more Ryan Gosling #HeyGirl fun!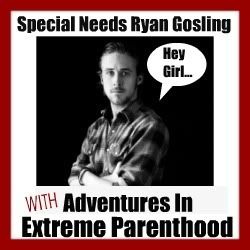 And here is a bonus Badly Drawn Ryan Gosling.
ETA: I know, it looks nothing like him, but it's called Badly Drawn Ryan for a Reason.
ETA 2: You know you want to +K my influence in Ryan Gosling on @klout because needs to be done!