It seems like everything under the sun (and probably the sun itself) being linked to autism and Special Needs Ryan Gosling is sick to death of hearing about it.
Ryan is far more interested in getting services for the autistic people who are already here.  He is not just concerned about kids either. Children with autism become adults with autism, and services for adults with autism are very much lacking.
If you've liked this meme, and how could you not, be sure to check out
Sunday Stilwell's blog for more Ryan Gosling Special Needs fun!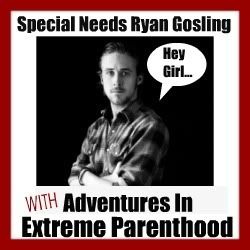 ETA:
Ryan found an actual scientician to back him up!